Email us to schedule a consultation!

"I have been working with Heather for over 3 years.  She is knowledgeable in all aspects of landscape architecture, creating CAD plans including elevations, irrigation, planting.  She is familiar with building codes and interpreting architectural and engineering specs.  She is somebody I depend on to consistently do a high quality professional job.  She is very reliable and has a enthusiastic cooperative attitude.  Heather performs all tasks requested in a timely fashion.  I would highly recommend Heather for any job.  I love working in landscape design and working with Heather keeps the joy in it."

Carole McElwee

M. Carole McElwee Landscape Design

"Heather listened to us, created a vision, and put it on paper - which was not an easy task when we had no idea what we wanted. She never dropped the ball or left us waiting for her drawings. In short, she is a talented landscape architect and it was a pleasure to work with her. We would recommend Heather to all of our family and friends". 

Sue Colestock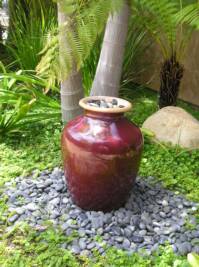 "Heather has been outstanding with the design of our landscaping project. Every effort was made during the planning stages to ensure the concept for our project was considered, along with the need to stay within our budget. From the initial conceptual plans to the final construction drawings she has been a pleasure to work with!"

Darin Murphy

TerraCon General Contractors, Inc.

"As a home owner in Solana Beach, I would like to thank Heather for helping me and my husband design the backyard of our dreams.  We bought our home in 2002 knowing that we would demolish the existing pool and hardscape when we could create the design that would meet our lifestyle.  I was introduced to Heather Koermer in 2008 and immediately knew that she would be able to help me with this project.  She was a great listener, and quickly grasped what my husband and I had in mind for our new backyard.  Not only did she design a beautiful pool and living area, with fireplace and grilling area, she put together a design for our planting that delights me every day.  We completed our project in July, 2009.  Our landscaping has had a year to mature and it is beautiful.  There is not a day that goes by that I don't appreciate the work and attention to detail that Heather created for our home."

Terry and Stath Karras