Email us to schedule a consultation!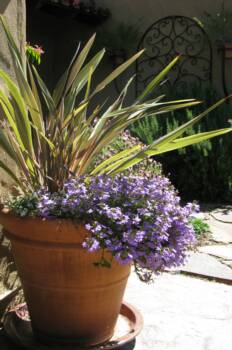 Owner

Heather Koermer was born and raised in Southern California and has been working in the industry since 1996.  She started her career working for an exclusive firm out of Marina Del Rey and became licensed.  The firm offered high-end residential, commercial, institutional, military, and city works projects.  The company had a strong architectural background that taught her the importance of the relationship between form and function. 

Following her move to San Diego, Heather worked as a chief estimator for a local landscape contractor.  This filled a gap in her education and experience by gaining the understanding of what landscaping actually costs and how the installation processes fall into place. 

In 2005, the opportunity presented itself to join a large landscape construction company that was developing its design side.  Heather worked with this company for two and a half years as their Senior Landscape Architect.  This joined the best of both worlds, including design and the process of seeing dreams turned into reality.  Heather remained with this company until they moved their office to a different county.

In 2007, Heather started her own firm with the express intent of sharing her passion and knowledge with her clients.   Heather works in all phases of the projects from initial meetings, concepts, working drawings through construction observation.  She thoroughly enjoys working with landscape contractors as she understands the value of the design-build process and has established several relationships with landscape contractors.

Education

Bachelor of Science in Landscape Architecture, California State Polytechnic University, Pomona  1997

Associate Arts Degree, Santa Monica College  1993

Professional License

Licensed Landscape Architect, State of California 4730